Last Movies by Stanley Schtinter (Tenement Press, 2023)
published 5 November 2023
The Liberated Film Club by Stanley Schtinter with Mania Akbari, John Akomfrah, Chloe Aridjis, Dennis Cooper & many others (Tenement Press, 2021)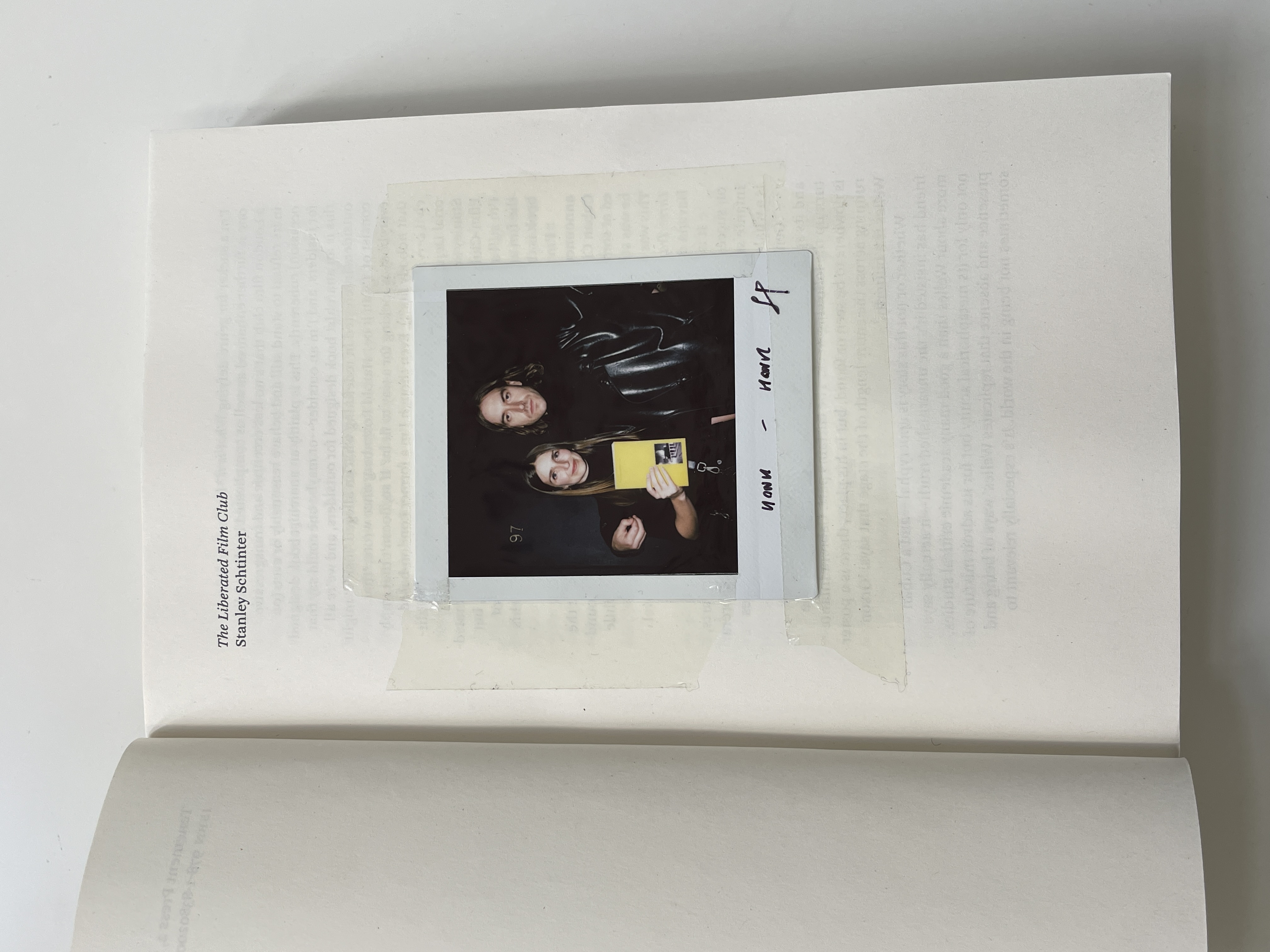 Schtinter runs with wolves. His Liberated Film Club was, throughout its brief, perfect existence, the antidote to contemporary cinephilia. It was impious and sexy, mysterious and unsober, a ululatory free zone for refuseniks, a place of magic and mayonnaise. If you never made it to one of its mad, baffling nights, this book is guaranteed to make your loss all the more deliciously unbearable.

—Sukhdev Sandhu
Herein lies the Exquisite Corpse of The Liberated Film Club, to align in ways you never would have expected and in order to show you something new.

—Matilda Munro, Sight & Sound
This is a chronicle of addiction, written blindfold by the light of a flickering screen to a soundtrack of Russian roulette loaded against prediction.

—Brian Catling
There are more and more curators of experimental cinema, which is great; but unfortunately still few experimental curators. Stanley Schtinter offers us a fascinating and liberating example.

—Nicole Brenez
*
Read Jonathan Rosenbaum's review for Screen Slate
here
> > > > > > > > > > > > > >
tenementpress.com/Liberty
*